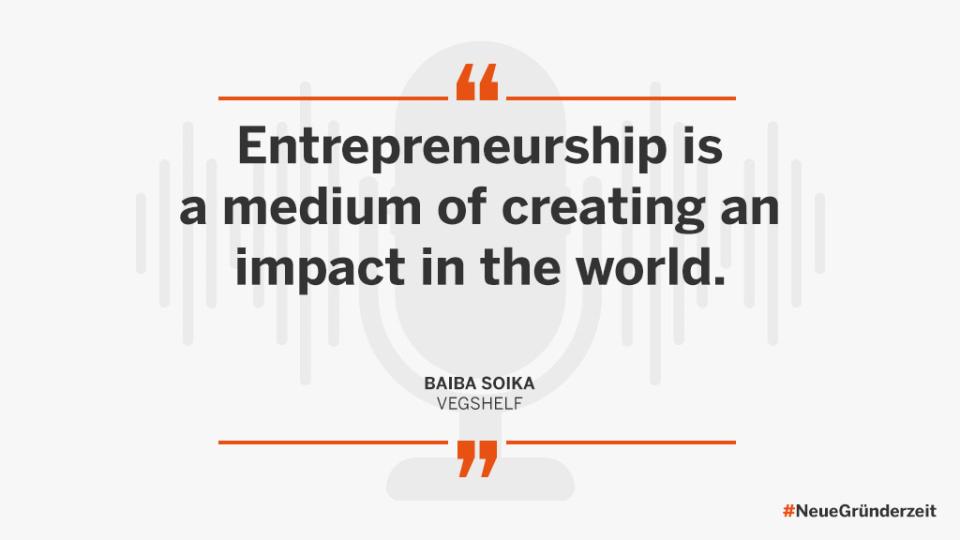 "Criticism motivates me, to do even more research."
Baiba Soika about her attitude to entrepreneurship
vegshelf
Baiba Soika
Would vegshelf have been successful five years ago? Definitely not, says the founder. vegshelf is a B2B platform for plant-based food products to enable restaurants and stores to not only discover or find all the emerging plant-based and vegan food products, but also to source them.
Apple Podcasts | Google Podcast | Spotify | Deezer | Amazon
Episode 6: "Entrepreneurship is a medium of creating an impact in the world."
Sie können unseren Podcast auch auf folgenden Plattformen abonnieren: